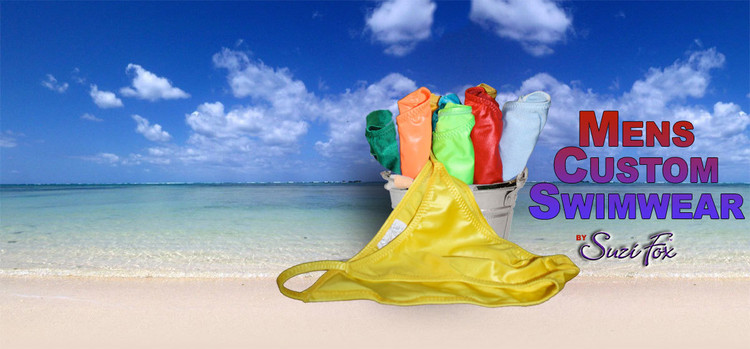 Men's Swimwear & Underwear
Mens Custom Swimwear by Suzi Fox.
• Choose your pouch size, rear style, and sizing!
• You can choose any fabric on this site, including vinyl/PVC, Metallic Foil, Metallic Mystique, Wetlook Lycra Spandex, Milliskin Tricot Spandex.
• Wear as swimwear or underwear!
• Crafted in the U.S.A.

, Worldwide shipping.